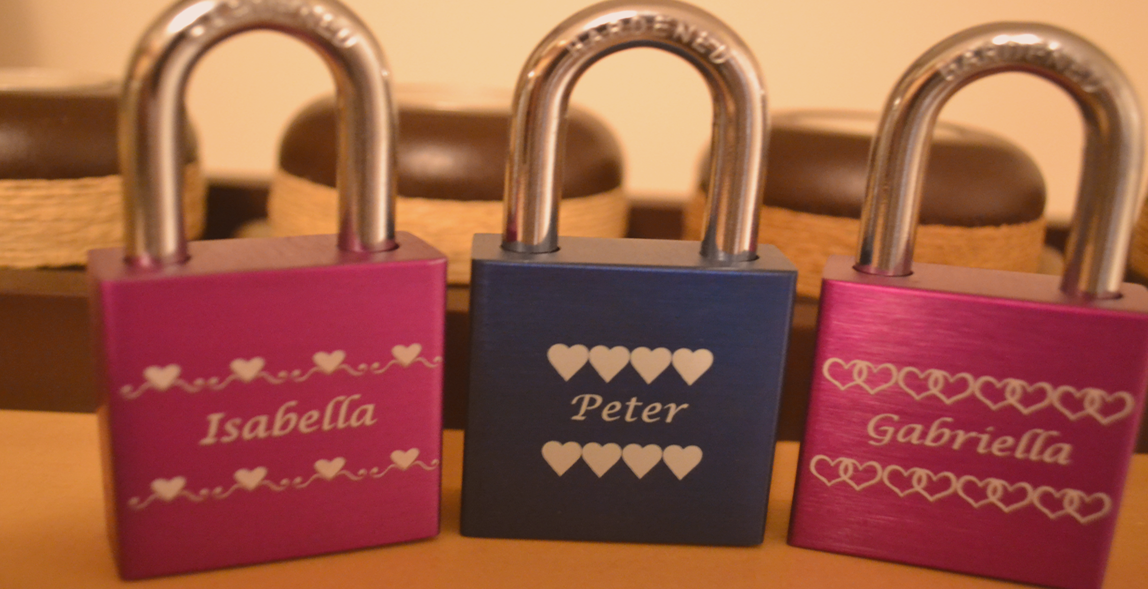 Love Locks represent a desire and spirit of locking love for lovers in the form of engraved padlocks forever.
By lockitz
/
/
/
2706 Views
/
Love locks from all over the world are being engraved with names, dates, and sweet words that announce to the world expressions of love. Lover's lock their padlocks to an iron fence or rail and hide their keys to seal their undying love for each other.
Lock-itz® was the first in the United States to help people express their thoughts of their special loved one. The idea started with a simple question after seeing a lock with a name on it in Central Park back in 2011. My wife asked "Does anyone sell these on the internet?" Great question.
We got home later in the evening and remembered the lock and did a google search and found many pictures from around the world. Of course Paris was first on the search with tons of pictures but no sites to market the idea. Our son who is quite the tech guy quickly made a dummy web page to test the waters. Once the site went live orders came in immediately and we scrambled to find a padlock to actually sell and then figure out how to engrave the locks. It so happened that less than a mile from home was a local engraver and we quickly developed a wonderful relationship. The business took off and orders came in 24 hours a day seven days a week. We've been going steady now for seven years with no end in sight. Love is the one underlying trait that everyone feels and shares and there is no end to love.