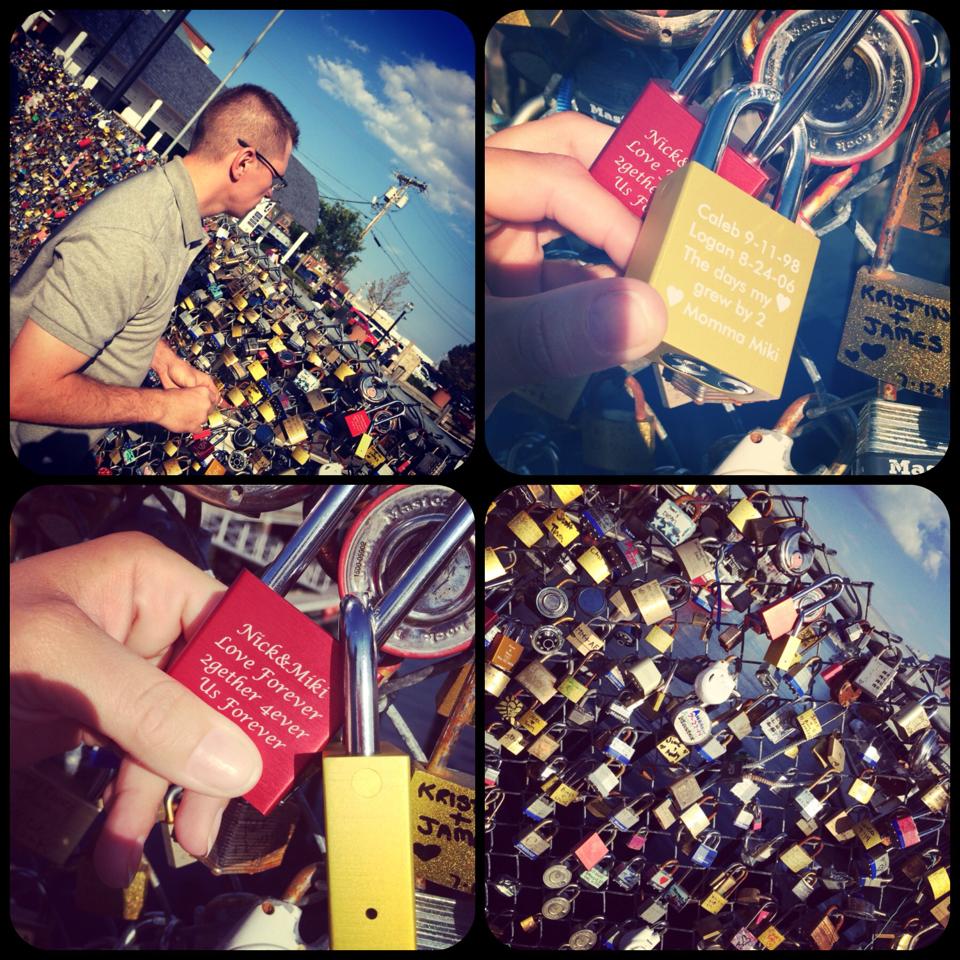 Bring in the New Year!
By lockitz
/
/
/
1336 Views
/
Time to sheen in eighteen! Get your party hats on and break out the bubbly. Happy New Year to ALL from Lock–itz® and our love lock team. Reflecting back on 2017 and the many memories and engravings makes our job so much fun.
Checking our distribution and sale locations to date we came upon an interesting stat. There is only one state in the United States that is not accounted for in having a sale. Keep reading to find out what state that might be.
Internationally we've shipped to 34 different countries in the world with Canada, Australia and the United Kingdom rounding off the top 3. Russia, Turkey and South Africa complete the bottom 3. Love locks are a worldwide phenomenon and Lock–itz® is a proud sponsor to spreading the world with love. If you have stories of where you brought your lock please let us know. We chart the progress of love on a big map in the office.
So what state are we missing? Before we share that interesting fact, the top three states we sell to are: California (13%), Missouri (10.3%) and New York (7.7%). Missouri is interesting because of our help in promoting "The Old Red Bridge" that is part of KC Parks and Recreation.   
We haven't visited the park but have plans to in 2018 to visit the bridge. Check out these links and youtube video about the bridge.
http://kcparks.org/places/old-red-bridge-love-locks/
https://www.youtube.com/watch?v=M2uQLV9DCo0
The bridge and the locks that adorn it are growing and have been an amazing tourist attraction for Kansas City.
So what state is it? WYOMING. Though the 10th largest state by area it is also the least populous state in the US. The name Wyoming comes from the Delaware Indian word, meaning "mountains and valleys alternating". Big as it is we need to bring some love to the state. We keep waiting and hopefully someone this 2018 will purchase one so we can complete our map. So if you know someone from Wyoming tell them to write me at robert@lock-com and we make them a special offer.
Happy New Year!